CanEquity.com
Our Company Profile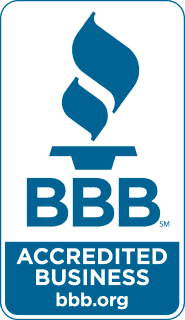 Providing the Best in Mortgage, Insurance and Investment Products to Clients Across Canada
The Canadian Equity Group Inc. (CEG) maintains a close relationship with its clients, its mortgage lending network of more than 60 lenders in Canada and its insurance providers to locate and develop the best financial solutions for all Canadians. The relationship CEG has built with major lenders, insurance companies and investment bodies in Canada has enabled them to develop new, innovative products for the Canadian consumer market.
As a national company, CEG has the privilege of making these products available across the country. CEG takes great pride in knowing that they are capable of beneficially influencing the mortgage and financial industry in Canada, ensuring that more products and services are available in the future, dynamically suited to the current needs of their clients.
Mission
A key directive of CEG is to educate the Canadian public on the role and capabilities of mortgage brokers in Canada. Given the varied and weighty options that today's consumers have, the business practices of mortgage brokers need be transparent and clear to clientele, and easily accessible. The CEG's national, experienced mortgage brokers are well respected throughout the mortgage and finance industry, and have been in the business of securing better financing options for clients in Canada for many years.
Since its inception, CEG has grown steadily to cover all provinces and territories. In March 2011, CEG marked a decade of operations as the fastest growing online mortgage and insurance brokerage in Canada. Their ultimate mission is to lead the way in raising client awareness and quality within the mortgage and financial industry in Canada.
History
CanEquity was originally launched in March of 2001, out of Calgary, Alberta, as Alberta Equity. In December, 2001, that inaugural website evolved into the Canadian Equity Group Inc. (CEG), formed by a group of mortgage and technology professionals with the vision to expand the mortgage market and to be a front-runner with major banking institutions. The national website, CanEquity.com, was officially launched on January 15th, 2002.
CanEquity.com has been ranked as the most popular Canadian mortgage website by Amazon.com's Alexa and by Google, as well as the recipient of numerous web awards. Currently processing over 300 mortgage requests per week, CEG predicts that very soon more than 75 per cent of all mortgages in Canada will be placed through the services of a mortgage broker.
In addition to it's roots in residential mortgages, CEG's services have now grown to include three other viable divisions: CanEquity Commercial, processing commercial mortgages for financing requests up to $50 million; CanEquity Financial, providing life insurance and health insurance products from a base of more than 35 insurance providers in Canada as well as offering investment strategy and products to Canadian investors.
CanEquity.com is owned and operated by SidePix Ltd., an Alberta based business integration and technology studio. With its passionate team of writers, programmers and designers, SidePix works closely with CEG, CanEquity Mortgage and CanEquity Financial Corp. to develop and deliver innovative, state-of-the-art financial tools, calculators, and web solutions.
Values
Value in the mortgage industry is usually defined by one thing – the lowest interest rate available. Only recently have the major banks in Canada begun offering rates below those posted. CEG has been offering and advertising the lowest mortgage rates available to Canadians since day one.
CEG believes that offering low rates is just the ground work. Granting clients better terms, faster service, less hassle, along with professional advice and stratagem is how they guarantee value and customer advantage. The CEG aims to be the client's integrated financial services provider, wherein they can implement a financial plan that includes their property, investments and the insurance coverage that will protect all of these assets, as well as themselves and their loved ones.
Trust
In any business, trust is the fundamental key to a company's success. When it comes to financials, transparency and trustworthiness are invaluable to a company's prosperity. CEG goes the distance to earn their clients' trust; they want your business today and in the future. Here are some of the institutions and programs that CEG supports and/or adheres to:
CEG has also developed a clear and concise Internet privacy policy. Clients' personal information stays personal and is only released to approved lenders and local agents in each Canadian province. Clients' personal information, mortgage or insurance application and e-mail address will never be permitted third party access.
Commitment
CEG is committed to providing the best possible service in the mortgage industry. They will provide the lowest rates available along with advantageous, flexible options. The rates and services CEG offers are based on the client's ability to pay their mortgage, not their net worth. The Canadian Equity Group Inc. believes that everyone deserves the best mortgage attainable.
Community
CEG commits to a strong, professional community presence. Many of their brokers are involved in aspects of local government, school and community organizations. They are also members of the local branches of the Better Business Bureau (BBB), providing a reliable presence in nearly every community in Canada.
Highest Standards
CEG adheres to the highest standards in the mortgage industry. They truly put the client first. Whatever's in the client's best interest takes the top priority of their brokers. CEG is not driven by commissions, but on being the Canadian client's top choice for all financial services.
CEG commits not only to finding clients the lowest rates possible, but also to finding the route that will see them pay down their mortgage faster and make optimal use of their finances. CEG thrives on that principal alone: finding the best financial solutions for their clients, period.
Contact
CanEquity Research / Website Support
If you're having trouble with the website, or if you're interested in using one of the features of our website on your own, call or email us.

P.O. Box 1805, Station Main
Okotoks, Alberta T1S 1B6
Canada

Toll free: 1-866-530-5541
Local: 1-403-995-0162
Email: websupport@canequity.com
NOTE: CanEquity Research staff cannot answer any mortgage, insurance or financial questions.
CanEquity Financial
CanEquity Financial is headquartered in Calgary, Alberta and is a nationally licensed insurance brokerage. Depending on the location in Canada, CanEquity Financial operates as:

The Canadian Equity Group Inc. o/a CanEquity Financial
or
CanEquity Financial Corp.

P.O. Box 84054
Calgary, Alberta T3A 5C4
Canada

Email: financial@canequity.com
CanEquity Mortgage
CanEquity Mortgage is headquartered in Calgary, Alberta and is a nationally licensed mortgage brokerage.

Suite 211, 1321 Kensington Close NW
Calgary, Alberta T2N 3J6
Canada

To send your mortgage documents for final approval, fax toll free via:

Fax: 1-888-312-4262